[01.02.2023]
CIG directors attended the 2023 Chinese New Year Reception

On January 25, Mr. Shiting WANG, the Chinese ambassador to Switzerland, and his wife Mrs. Man ZHAO held the 2023 Chinese New Year Reception at the Casio Cultural Center in Bern. Nearly 500 people gathered together to celebrate the Year of the Rabbit, including overseas Chinese in Switzerland, representatives of Chinese students studying abroad, representatives of Chinese institutions in Switzerland, and representatives of Chinese-funded enterprises.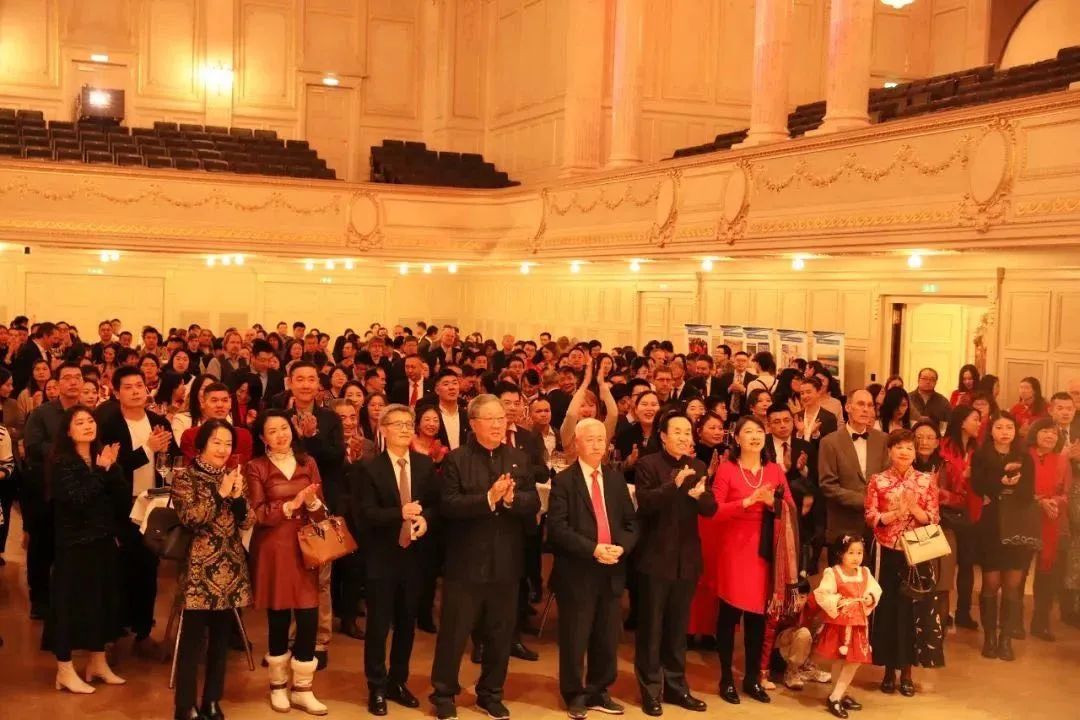 This is the first offline Spring Festival celebration after the three-year's epidemic. CIG director Jun CHU and vice-director Zhimin SUN were invited to participate.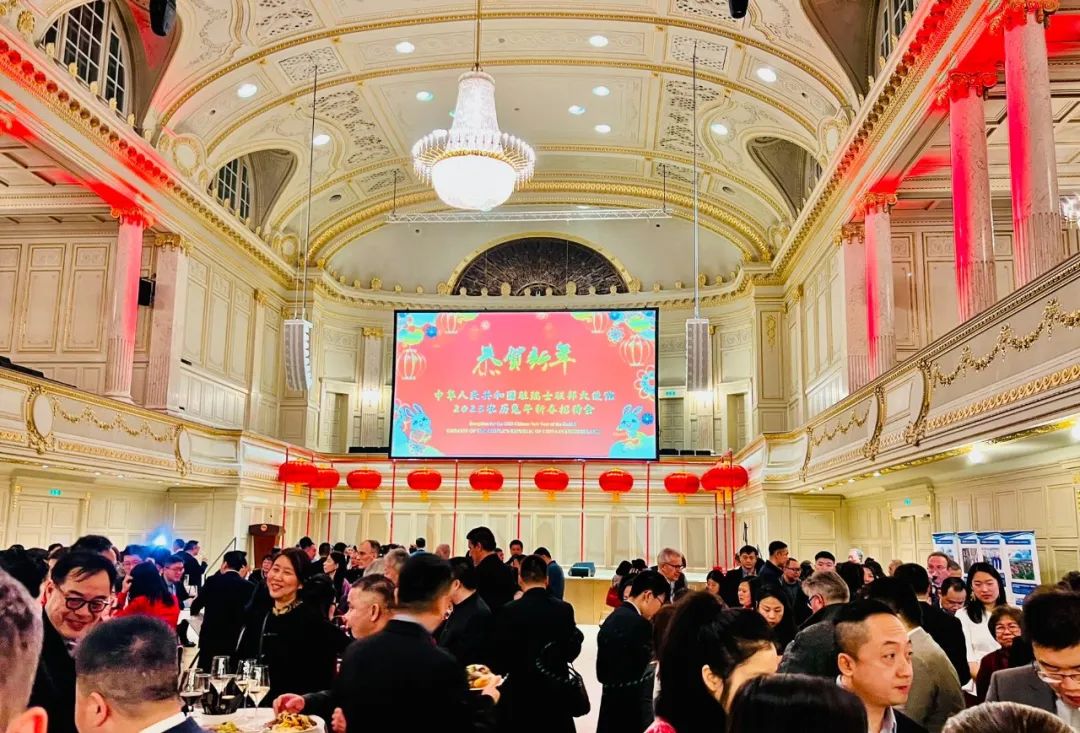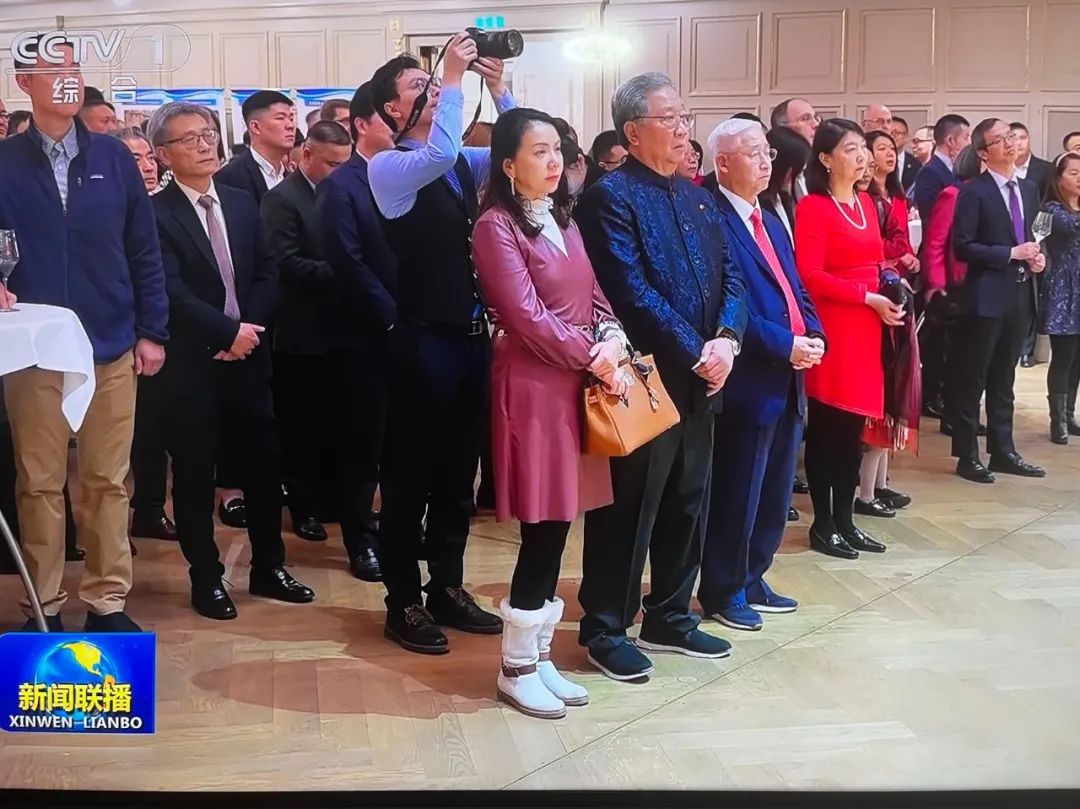 Ambassador Shiting WANG mentioned in his speech that the past 2022 was an extremely unusual year for China and the world. Globally, the haze of the epidemic has not dissipated, yet the smoke of geopolitical conflicts has risen again.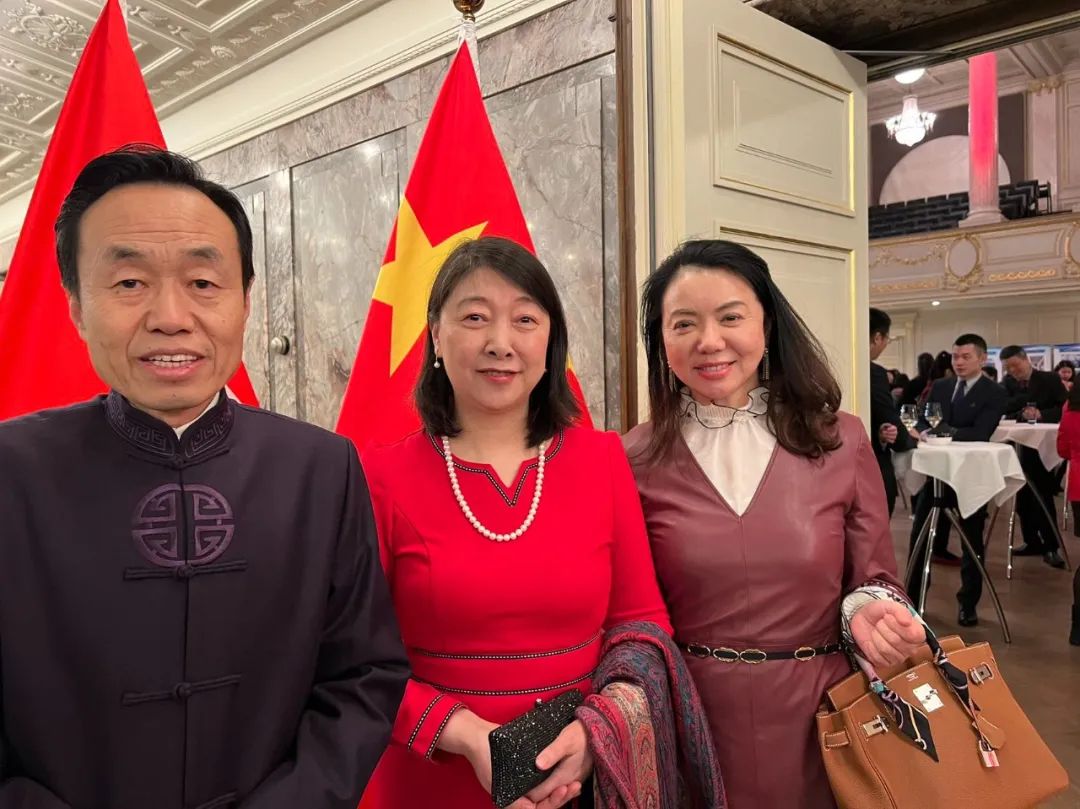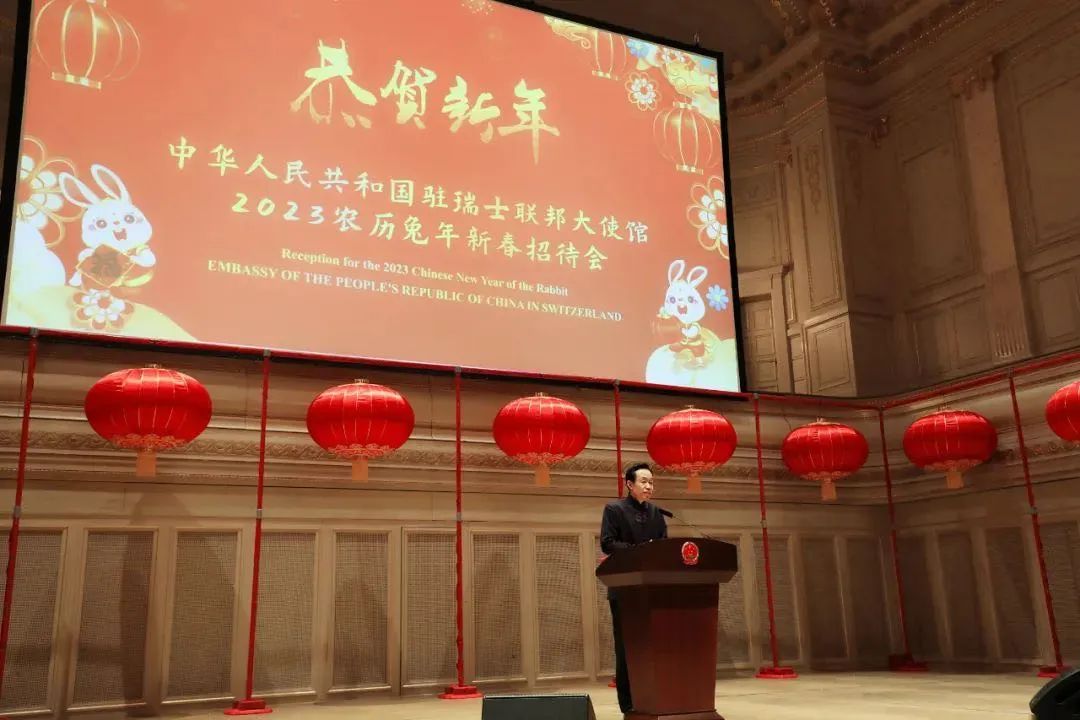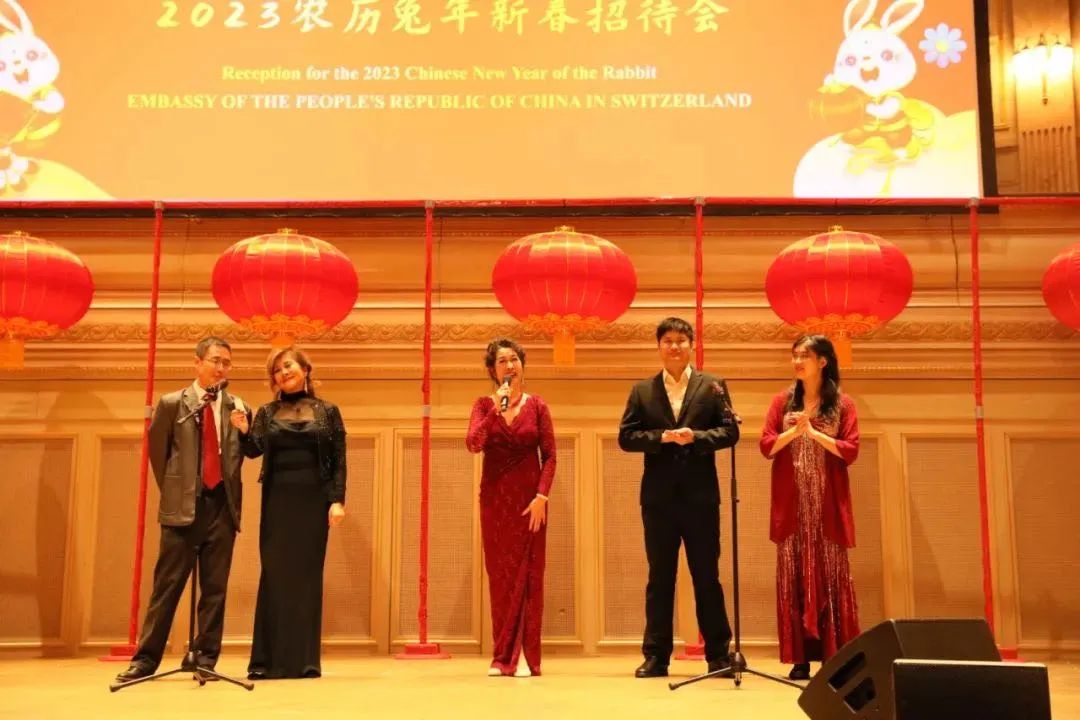 Ambassador Wang emphasized that in the past year, the Sino-Swiss innovative strategic partnership maintained a positive momentum of development and was at the forefront of the development of China-EU relations. With the support of the two heads of state and the vigorous promotion of various departments of the two sides, China and Switzerland have always adhered to the concept of "equality, innovation, and win-win". Political mutual trust has been continuously consolidated. The two countries have set an example of friendly cooperation between countries with different social systems, different development stages and different sizes. Mutual benefit and win-win is growing in various fields between the two countries such as economy, trade and finance. China has been Switzerland's third largest trading partner for seven consecutive years. In 2022, the bilateral trade volume is expected to exceed 50 billion US dollars. Sino-Swiss people-to-people and cultural exchanges are gaining momentum. Switzerland has become one of the 20 countries that have piloted the resumption of overseas group tours for Chinese citizens. The first batch of Chinese group tourists since the epidemic will return to Switzerland in the near future.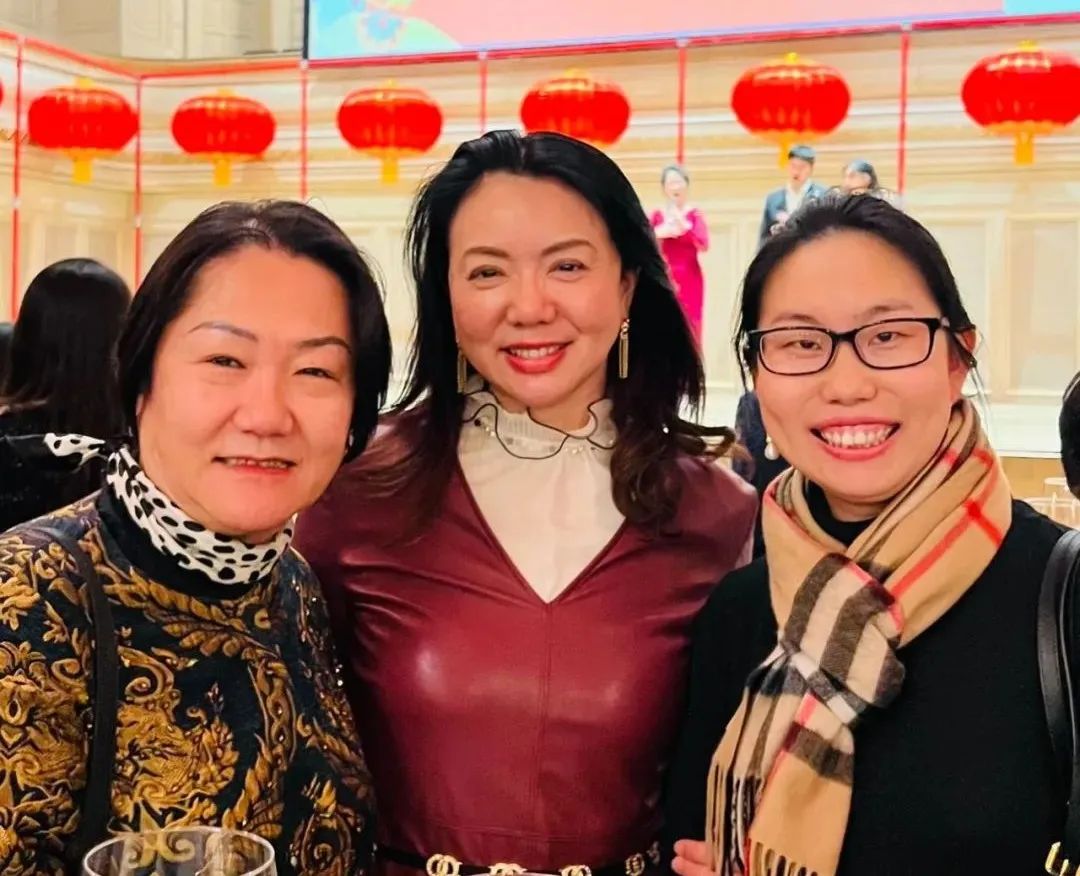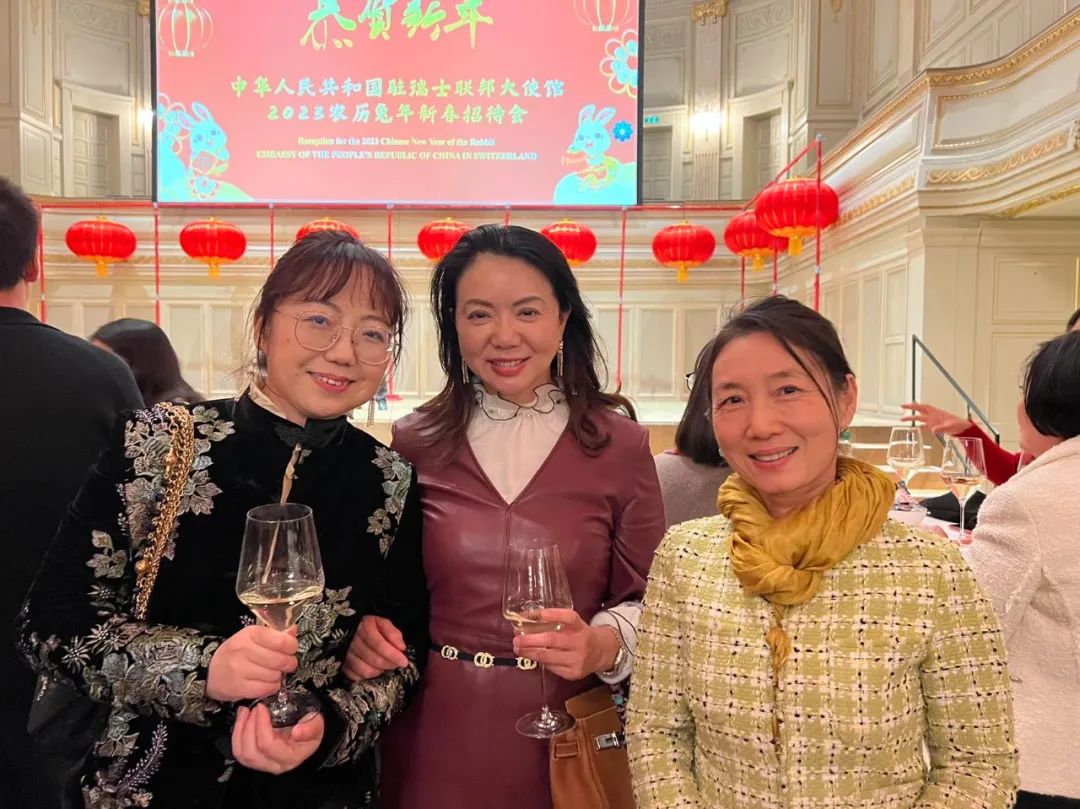 At the reception, overseas Chinese in Switzerland, representatives of overseas students and diplomats from the embassy sang together many classic songs of patriotism and nostalgia. A number of Chinese and Swiss media attended and reported this event. The activity lasted for more than three hours and the atmosphere was lively.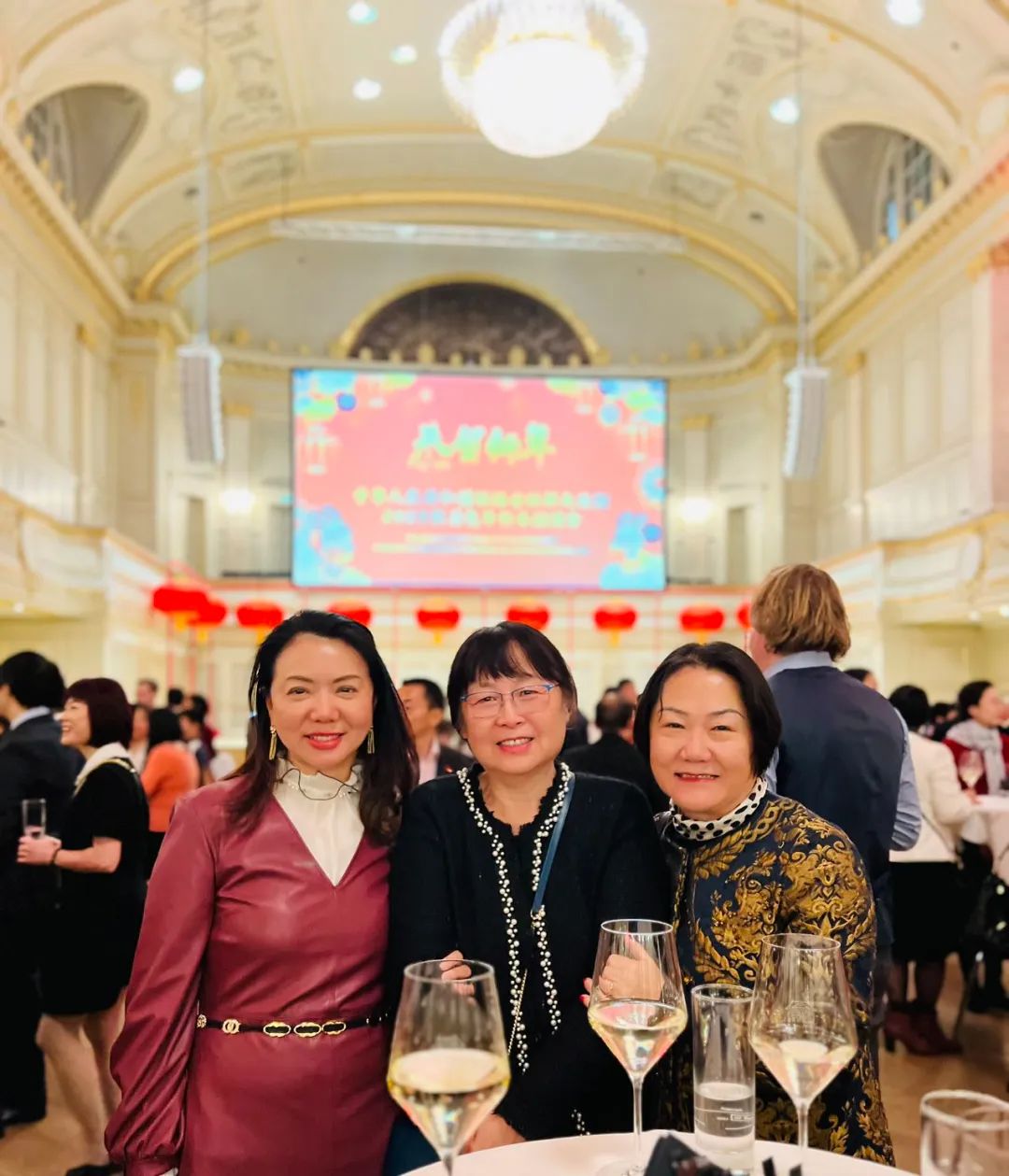 We sincerely wish continued prosperity and peace to China and Switzerland, and wish that the two countries will continue to be friendly and create greater glories.